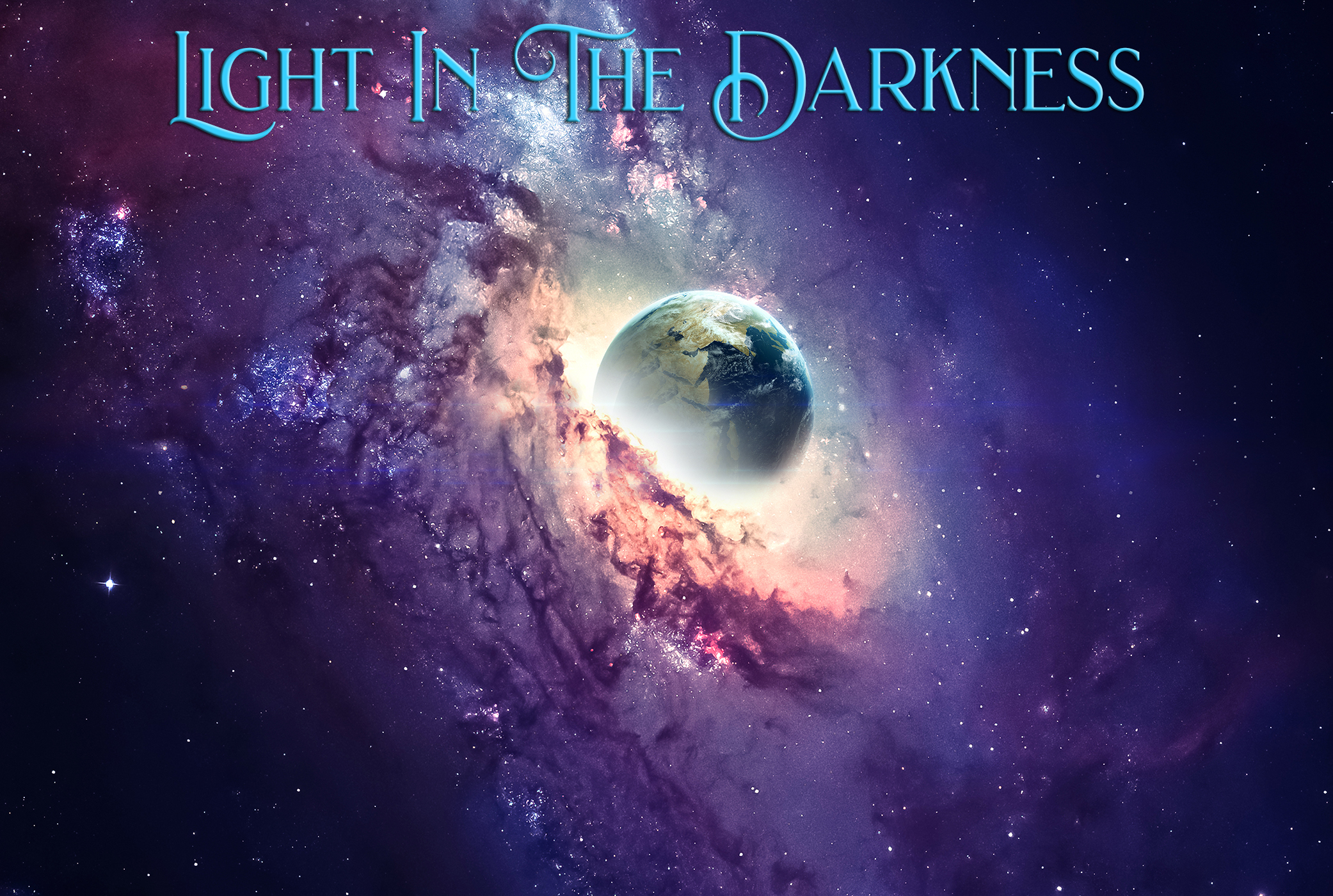 16 Nov

LIGHT IN THE DARKNESS

In the movie, "Apollo 13," an astronaut who ends up on a space mission that goes terribly wrong. He and his co-pilots must determine how they can get back home safely whilst avoiding the 1001 things that could doom them and their ship. During one scene, Hanks' character recounts a previous time when he had faced great peril. He was in a combat carrier over Japan and was trying to find his base to land his plane, however his electrical system failed and he had no lights and no access to navigation. He wasn't sure what he was going to do, but then he looked down and saw glowing green algae floating like a "perfect carpet" through the dark ocean below him, giving him enough light to see his way back. He said, "If my cockpit lights hadn't shortened out, there is no way I would have ever been able to see that.  You never know what events are going to transpire to get you home."

We have all faced moments in which we aren't sure if we will make it back home.  We become panicked by uncertainty and start to make bad decisions, cling to the wrong people or choose the wrong course of action all because we feel we are loosing our way. We become terrified to relinquish control of the things we feel we need to survive in this world and cling harder to those things that are no longer working in our lives. However, all of this uncertainty acts as a shadow of "dark" looming overhead. If everything falls apart, what will happen to me? Will I ever make it back home? But the dark may just be trying to show us something important that we can't truly see until we are completely consumed by it.

To develop a comfort level with the dark you must understand what the darkness represents. The darkness is merely the unknown. It encompasses the vast potential and possibility of letting go and moving forward into a new life. It gives us the chance to shed our skin like a snake and release of all the things that no longer work in our lives. It can be a painful and terrifying experience and requires a great deal of trust and faith to come through on the other side. But, without this experience, we would never grow, we would never mature, we would never develop faith in ourselves and our ability to handle life. The trick is to let go and trust you will end up exactly where you are supposed to be.

I've been exploring the idea of "getting through the dark" in my previous blog posts on grief, forgiveness and surrender. By practicing grief, forgiveness and surrender the darkness can lift much faster and your spirit and energy can rebound quicker to help you move your life forward. Grieving and letting your emotions out, forgiving yourself and those who have hurt you and surrendering to your fears can empower you to become the person you were always meant to be. These rough and tumble experiences are asking us to look into ourselves a little deeper and see. What are we learning here? What does this experience offer us? How will it inform our decisions moving forward and how we see ourselves? Do we like who we are? If not, how can we change?

If you are in a situation where the dark has taken over then there are always little self-healing things you can do while you are waiting for your ship to right itself. By this I mean there are little things you can refocus your attention on, even if just for a minute or two that can remind you that "this too shall pass." For instance, spend some time in the company of pets. Watch them play, take a nap curled up next to a cat, take your dog for a walk, have a "heavy petting" session at a petting zoo, anything that helps you reconnect to the joy and honesty of being an animal. Another way to reconnect is to take a walk in nature and absorb its beauty and its sounds. It's a good reminder of how vast and amazing our planet is and how lucky we are to be here. Listen to children laugh and watch them play or hold space for a senior citizen who tells you an old funny story they have already told you twice before. Sit inside a beautiful church and listen to the silence.  These small life events help to remind you of what truly is real and what is good, and where life can be again.

Though we all go through a rebuilding phase or two, or three in our lives, the darkness is not necessarily something to be feared. It may be rough to get through, but ultimately it's needed to allow us to let go of the old parts of ourselves that no longer serve us and allow us to move forward into a better place.  Without it, we may never be able to see the illuminated pathway lighting our way back home.