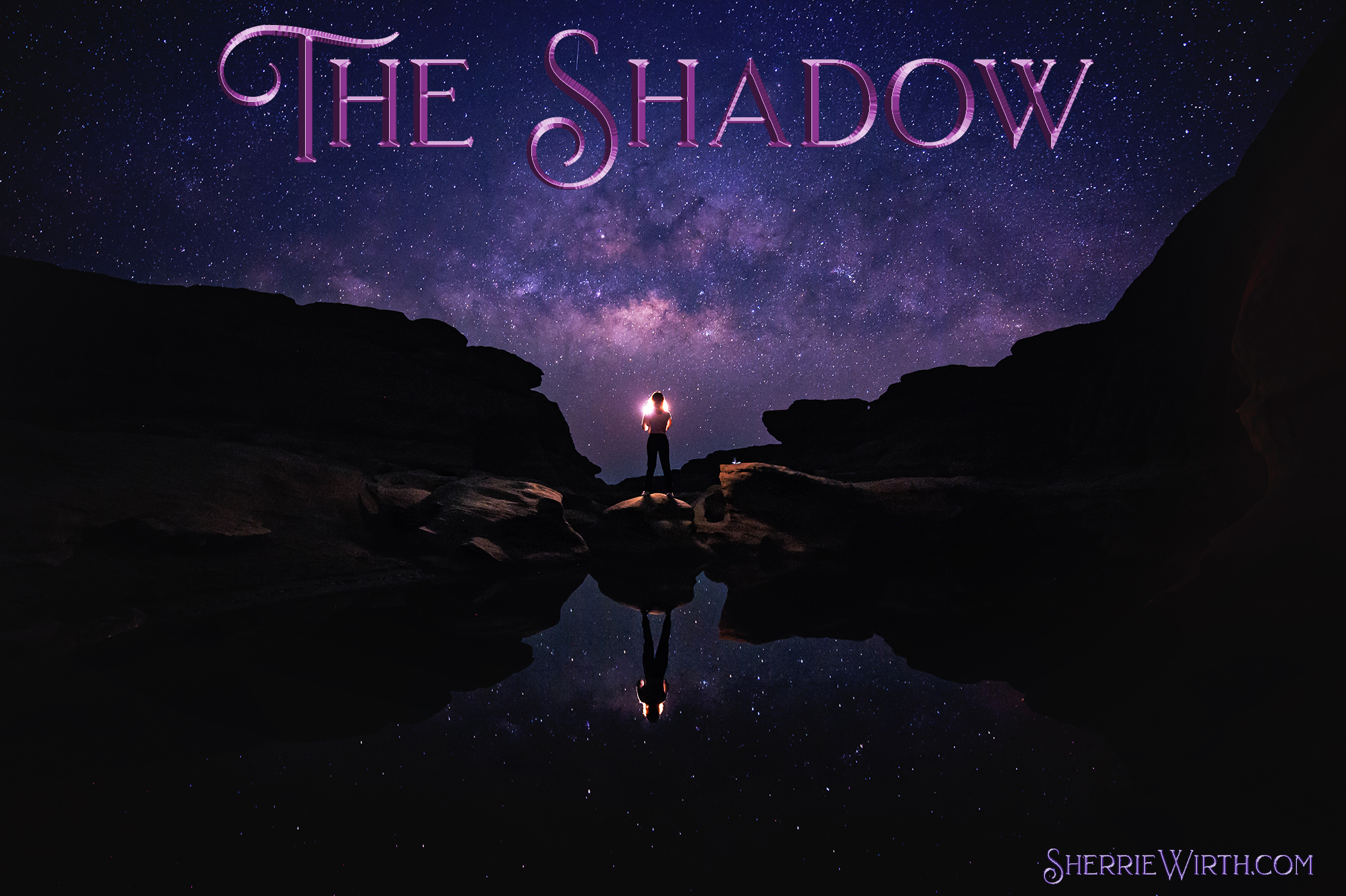 31 May

THE SHADOW – THE DEEPEST PART OF OURSELF

It is the shadow that holds the clues. -Lazaris

"But what if I should discover that..I myself am the enemy

who must be loved?"

What then?

The question, posed by Carl Jung, refers to the process of coming to face the darkness of the world and our fellows, of learning to love the scariest aspects of the "other," only to discover that the deepest and scariest truths, necessitating the most courageous love, are within ourselves.

The Shadow sounds like something to be beaten, overcome, or at the very least repressed. It sounds like the bearer of darkness and wrong-ness, the force that would hold us back as we strive for the highest form of our Being. The natural tendency of a fearful mind is to spend energy fighting the Shadow, trying to hide it from others, and most of all trying not to see it ourselves.

This can cause the Shadow to manifest in a host of misaligned and non-constructive ways. A Shadow that we've hidden from, may display itself in another person. Sometimes, a person that we find simultaneously intolerable and fascinating. Have you ever been drawn, perhaps inexorably and more importantly inexplicably, to someone? They may be reflecting your Shadow back to you. When you look at them, you might be looking at yourself in a more honest and truthful way than a mirror could ever allow. It can be unpleasant and scary, especially, if we don't recognize it for the opportunity it is.

It can be hard to imagine the Shadow as part of our path. But it is. The Shadow is a guide that is with us always. As Jung said, "To confront a person with his shadow is to show him his own light." There is Power within our Shadow. The secrets of our deepest gifts to the world may reside within our Shadow. Our deepest capacity to love may also be there.

It is our contact with The Great Mystery.

We naturally fear such power, because we intuitively sense that an encounter with it would be transformative. Transformation strips us of the known, the familiar, whereas our brain and ego will fight tooth and nail to retain the status-quo. We, therefore, create a false mental hurdle around approaching our Shadow.

But, this fear lays an obvious path which we can follow right to the threshold of our Shadow's home. Embracing your Shadow begins with embracing your fear. Fear will show the clues that lead you to you there. The little voice that always nags in the back of your mind, only to be repressed by your thinking brain. Someone else's trait that really chafes against you or even a recurring nightmare. These are all pointing you to look deeper within. Perhaps the most vociferous and common sign of the Shadow is the voice that tells us we are not deserving of love.

As Jung noted, love for others will take us only so far and itself will be incomplete as long as we refuse to see the love within ourselves. As long as we repress and hide from our Shadow, we will hide from our truest and deepest gift to the world: the ability to love in an unrestricted manner. When we embrace the depths of the Shadow, we can begin to tap into its power. Then, we will be one step closer to embracing wholeness.

If you are wanting to understand your Shadow more intimately,
please feel free to schedule a session with me and we can explore it together.
Wishing you all the best on your Intuitive Journey. 💜

Much Love, 💜
Sherrie

Sherrie Wirth is located in Bend which is the heart of Central Oregon. She is certified as a Life Coach, Psychic Master Healer, Reiki Master/Teacher, Certified Spiritual Counselor, Past Life Regression Hypnotist, Certified NLP Practitioner & Access Bars Practitioner.

The following areas where she continues to educate herself: Astrology, Quantum Physics, Shamanic Studies, Psychic Mediumship, Energy Healing, Sound Healing, LOA, Color Therapy and Crystal Therapy.

Sherrie has led women's groups and taught several classes on different subjects ranging from psychic abilities, intuition, meditation and visionary art.

Her gifts are in the areas of clairaudience, clairvoyance, claircognizant and clairsentience.