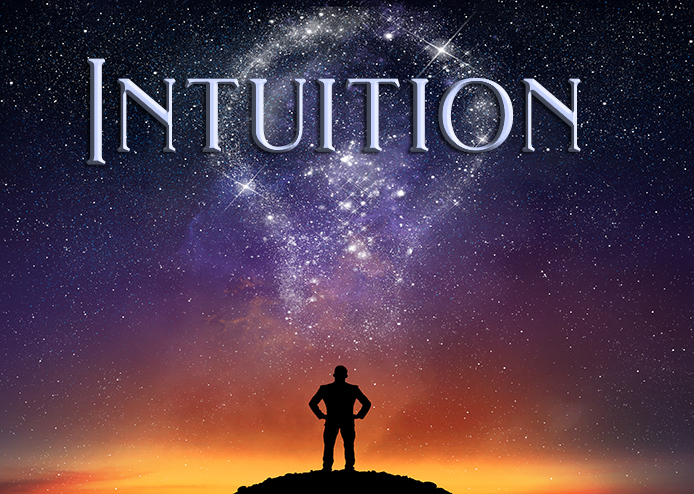 17 Apr

INTUITION: WHAT IT IS, WHY IT'S IMPORTANT & HOW TO ACCESS YOURS

Do you think of yourself as intuitive? We sometimes reserve this word for others whom we believe have a "special" gift that we could never connect to. This couldn't be farther from the truth. We are all intuitive and connecting with your inner guide is one of the healthiest things you can do for yourself.

So what is intuition? Intuition can mean a lot of things. It's the gut feeling we know we must act on. It's the mysterious force that draws us to places and people. It's a wisdom greater than us, speaking through us. The Universe is continually communicating with us and our souls are following a path, even if we can't discern it. Intuition guides us to aligned action, keeping us in harmony with our soul's journey and at ease within a larger Universal picture.

Connecting with you intuition may seem daunting, but like most things, you can start with little steps that make a big difference.

Step 1: Get Quiet. Create space to let brain chatter subside. Our thinking, rationalizing mind can speak so loudly we can no longer hear the voice of the Universe, so the first step is to practice being quiet. Give yourself a space where you feel safe: it might be on a meditation cushion, it might be walking in the woods. Wherever you make your space, allow your brain to take a break and listen to what's underneath. Practice regularly; if you take a few moments for silence daily. It will become easier to slip comfortably into this space.

Step 2: Practice. In addition to intentionally making space for you intuition daily, recognize when you do hear the voice of your inner guide. When you have a gut feeling or a flash of clarity, pay attention to what that feels like. Learning to recognize your own intuition will help you find it again in the future.

Step 3: Ask For Help. Ask a force greater than yourself, whether that's the Universe, your Higher Self or simply Love, to help guide you and help you tune into your intuition. Choose whatever name calls to you. Asking for help sends waves of intention out, reaffirming to your mind and soul that you are committed to connecting with your intuition. That intention will return to you.

Feel free to reach out. Many of my clients ask me to assist them with learning
about their intuition. If you are wanting to understand your intuition more fully,
please feel free to schedule a session with me and we can explore it together.
Wishing you all the best on your Intuitive Journey. 💜

Much Love, 💜
Sherrie

Sherrie Wirth is located in Bend, Oregon. She is certified as a Life Coach, Psychic Master Healer, Reiki Master/Teacher, Certified Spiritual Counselor, Past Life Regression Hypnotist, Certified Hypnotist, Certified NLP Practitioner & Access Bars Practitioner.

The following areas where she continues to educate herself: Astrology, Quantum Physics, Shamanic Studies, Psychic Mediumship, Energy Healing, Sound Healing, LOA & Visionary Art. Sherrie has taught several classes on different subjects ranging from learning about your psychic abilities, intuition, women's groups, meditation, crystals and visionary art. Her gifts are in the areas of clairaudience, clairvoyance and clairsentience.