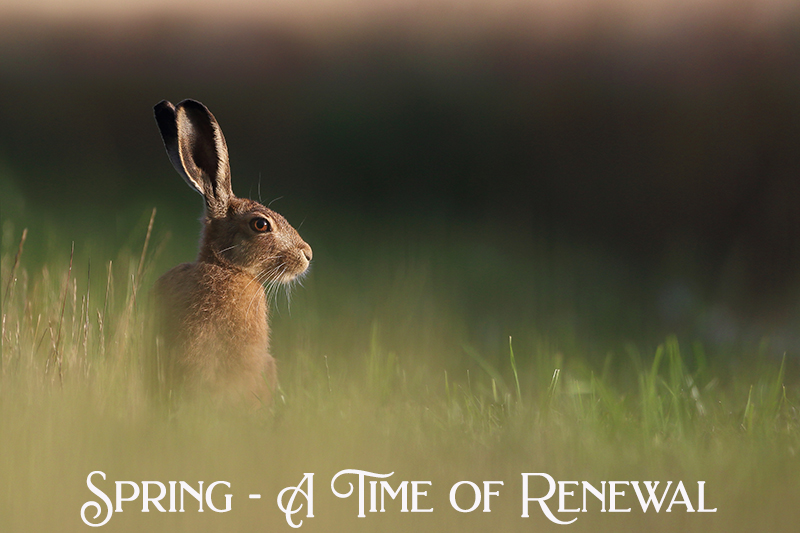 24 Mar

SPRING – A TIME OF RENEWAL

With the recent vernal equinox, we have officially tipped into Spring. For the coming six months, a day will comprise more of light than dark. It's appropriate, that when we look out our window and see the first tiny blossom, we want to celebrate. Spring is a time of budding new life.

Now is the time to awaken from the dormancy of receding winter. Just as trees and flowers and many animals have been resting all winter, we too may have turned inward, to capitalize on this time for natural introspection. Now the daylight gains strength and the birdsong is strong, and we feel the calling to join in. Heed that calling!

Though sometimes it is easy to feel separate from the natural world as we hurry along in the bustle of our lives, it is important to remember that our roots, our deepest nature, is in the cycles of nature. Spring is a time to tune in, to reconnect with the vitality within us and around us, to remember our connection with the land that is our home. New life bursting in every field and forest reminds us of the chance to see with fresh eyes: every new bloom we see, we are seeing it for the first time, so we must seize this chance to start start afresh ourselves.

Throughout the quiet introspection of winter we may have heard parts of ourselves calling out, asking for attention, refreshment, change. Now is our chance to step back out into the world with this new understanding of ourselves. Maybe we have something new to offer our community. Maybe we need something new ourselves, and must use this season to open up and welcome something in. Spring is a time to shed old patterns, releasing what no longer serves us. It is an opportunity. When the strengthening sunlight falls on your shoulders, when the birdsong wakes you in the morning, when the air is fragrant with blossoms, pause. Ask yourself what you need right now to be more open, to let the light in, to let yourself live more deeply and vibrantly.

Spring is a time to walk in the light, so step out there, open like a flower blooming, and let your inner sun shine.

If you would like to explore what your soul is calling you to explore or even old patterns you may want to release, please consider scheduling an appointment with me.  I'd love to talk more with you about your journey and creating a life you LOVE.