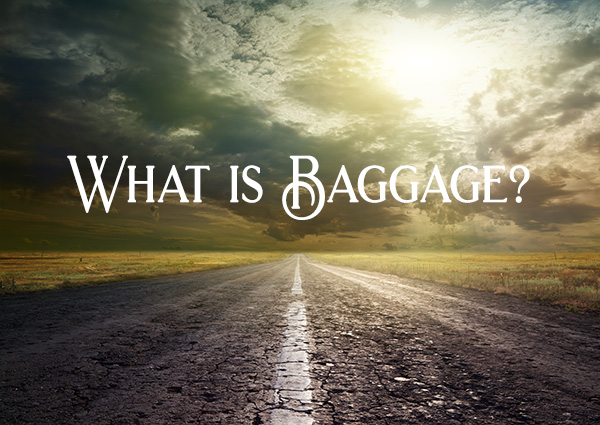 25 Nov

What is Baggage? Letting Go of an Unhealthy Lifestyle.

What is baggage?

A lot of the time, when people hear the word "baggage", they think that baggage only comes in the form of trauma, serious life events, and life-altering situations. However, this isn't always the case.

Baggage can be as simple as carrying around a label you were mocked for, or called, in the third grade, or as devastating as the loss of a family member.

Baggage can range from internal problems – such as addiction – to external problems, such as an alcoholic, neglectful, or abusive parent.

For me, there is no set-in-stone definition of baggage. Baggage is simply the weight you're carrying around that doesn't seem to ever leave you alone; or at least, until you work diligently through therapy, create a beautiful life for yourself, or find ways to move forward.

This week (or month, or year, depending on what you feel weighs you down), I encourage you to identify what feels like baggage for you. What do you feel like you keep carrying around with you and are ready to let go of? Or, if you're not ready to let go of necessarily, you just know that you need to let go of it?

Identification is everything. Once you identify what keeps you anchored to an unhealthy lifestyle, behaviors, patterns, thinking, and so on, it's important to acknowledge it. Say to these things, either aloud or mentally, "(Whatever it is), It's okay that you're here. I accept you. But I am ready to let you go."

One of my favorite exercises is to imagine these burdens as a physical object or a cloud of  smoke, imagining them sprouting beautiful blue morpho butterfly wings, and flying away freely from you. Nothing dramatic nor intense, just flying away, leaving you in peace. This, of course, depends on the severity of your baggage, but I find that it works for most things that may come up.

If you would like to discuss this further, I'd love to schedule a session with you. You are not alone, and trust me, what you are carrying is not you. It is only a part of you, not the entirety of your being. You are a limitless being that is a product of the incredible, vast Universe, and are not defined by your experiences, events that have happened to you, or what you have been led to believe – by yourself or others.