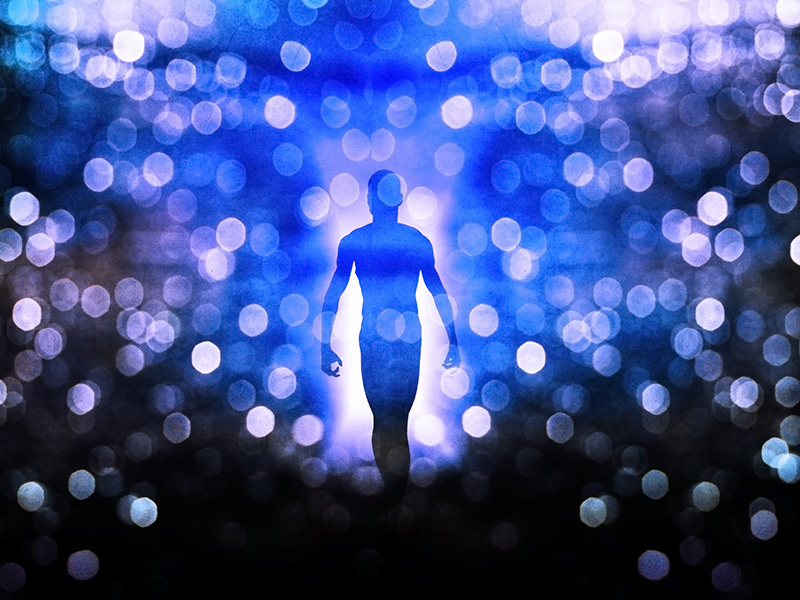 06 Feb

What Is My 6th Sense & How Do I Use It?

What Is My 6th Sense and How Do I Use It?

We are very familiar with the 5 physical senses, namely sight, sound, smell, taste and touch. However, I'm sure most of you have heard of the 6th sense, but perhaps haven't yet understand what it's all about. So, what is your 6th sense?

There are 5 known senses that are related to the physical body, but there are other "senses" that are connected to the spiritual body. The physical body is conducted by the physical mind, while the spiritual body is run by the higher mind. This higher mind is your bridge, your link to your higher self, or in other words your divine self. And the senses that it comes with are all gathered under the term "the 6th sense".

The physical mind perceives reality with the sensory senses, while the higher mind is the place of creation and inspiration. All the ideas you've ever had came from the higher mind, the place of divine inspiration and creativity. In other words, ideas come from the higher mind, while the way we see things is the work of our physical, analytical mind.

So what is this 6th sense? 

The 6th sense is the sense of intuition. The definition according to Wikipedia is the ability to acquire knowledge without proof, evidence or conscious reasoning, or without understanding how the knowledge was acquired.

Intuition is always speaking to us. Each of us are always getting the signals, signs and knowings. We all were born with this gift. It's the gut feeling, the knowing, the premonition, instinct and inkling. We all have the choice to listen and then act upon that still small voice inside. Once we start to listen and act upon it, the voice or hunch becomes more clear and easier to hear. As you trust yourself, your intuition has the opportunity to become validated. As my mentor once said, it is like a muscle. The more you use it, the stronger it becomes.

3 ways to use your 6th sense

1.) Meditation is one of the best practices for getting in touch with your intuition. You can start with 5 minutes of daily meditation in the morning, right before you get up out of bed. This way you can check-in with yourself and set the tone for the entire day.

2.) Taking good care of your body is another thing to consider when learning to tap into your intuition. Eat foods that are as close to their natural state and as fresh as possible, avoid pollutants, stay hydrated and keep your body as healthy as possible.

3.) Getting out into nature is one of my favorite ways to chill and tune into my inner voice. Staying; away from electronics, wi-fi and outside noise as much as possible has been a big help in my journey. When outdoors, Almost instantly I can connect and get into alignment with my intuitive side. Nature is one of the most healing and tranquil places to be. Just being outdoors can lower your heart rate and blood pressure along with stress hormones. This puts you in a perfect state of "being in-tune" with your intuition.

These are just a short list of ways you can use to start connecting with your 6th Sense. Give yourself permission to listen to that still, small voice and see how that intuitive voice becomes more clear in guidance for your daily life.

To finish, here's one of my favorite quotes on intuition. "Our inner wisdom is persistent, but quiet. It will always whisper, but it will never stop knocking at your door." ~ Vironika Tugaleva
In a sticky situation? A crisis? Or a little in between?
Sherrie Wirth provides Intuitive Readings + Life Coaching so YOU can discover the truth and be inspired to make positive changes. ? Because "Hey, YOU are here to change the world, Yo!" ?
Sherrie Wirth is located in Bend which is the heart of Central Oregon. She is certified as a Life Coach, Psychic Master Healer, Reiki Master/Teacher, Past Life Regression Hypnotist, Certified Hypnotist, Certified NLP Practitioner & Access Bars Practitioner. The following areas where she continues to educate herself: Law of Attraction, Astrology, Quantum Physics, Psychic Mediumship, Energy Healing, Sound Healing, Color Therapy and Crystal Therapy. Sherrie has taught several classes on different subjects ranging from learning about your psychic abilities, intuition, women's groups, meditation, crystals and Visionary Art. Her gifts are in the areas of clairaudience, clairvoyance and clairsentience.